Hey guys and welcome back to another article on travel this time, I'm gonna talk about the 7 best mountain towns in Georgia.
So whether you're in the area for a hiking trip or looking to move somewhere with more opportunities for the outdoors, one of these 7 might be what you're looking for.
And considering I've been to every town in Georgia, I'll also give you my personal favorite and a few additional honorable mentions, as well.
1. Clayton, Georgia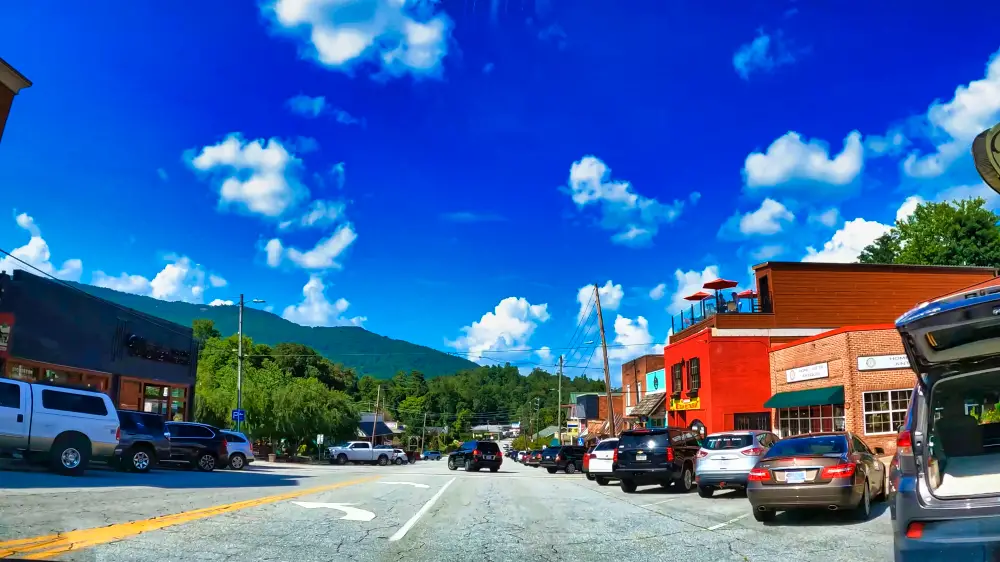 Clayton, Georgia is a mountain town located in the northeastern part of the state near the North Carolina border.
Being in one of the most mountainous counties in the state amongst the southern Appalachian and Blue Ridge mountains, Clayton is the county seat of Rabun County, which is known for its stunning beauty, mountains surrounding the picturesque city square, and many popular hikes in the area including, Tallulah Gorge, Minnehaha Falls, Rabun bald, and also parts of the Bartram and Appalachian trail.
A few other attractions in the area include lake rabun and lake burton. Overall, in my opinion, a great place mountain town to either stop by or live.
2. Helen, Georgia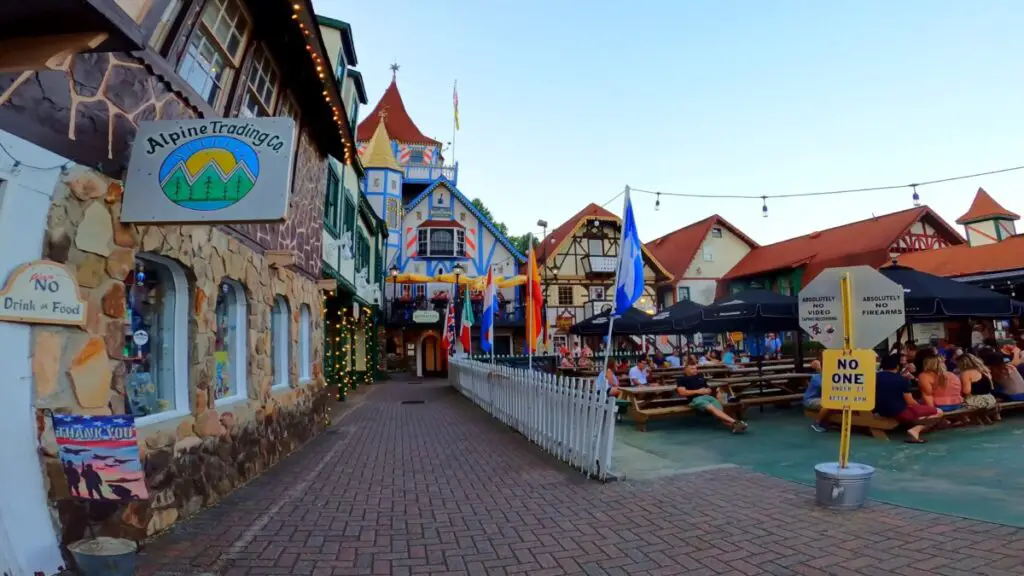 Next up, is one of the most significant tourist attractions in the state, Helen Georgia. This mountain town might be a better option to visit rather than live in if you prefer a quiet town, and that's because the place is usually packed out on the weekends.
But if you haven't heard of it, Helen is an alpine-style German town designed with Bavarian architecture with many attractions including tubing, various restaurants, antique stores, art galleries, bars, and hiking trails in the area as dukes creek falls, Anna Ruby Falls, and Cowrock Mountain. Every time we hike in the area, it's always fun stopping by this city afterward.
3. Ellijay, Georgia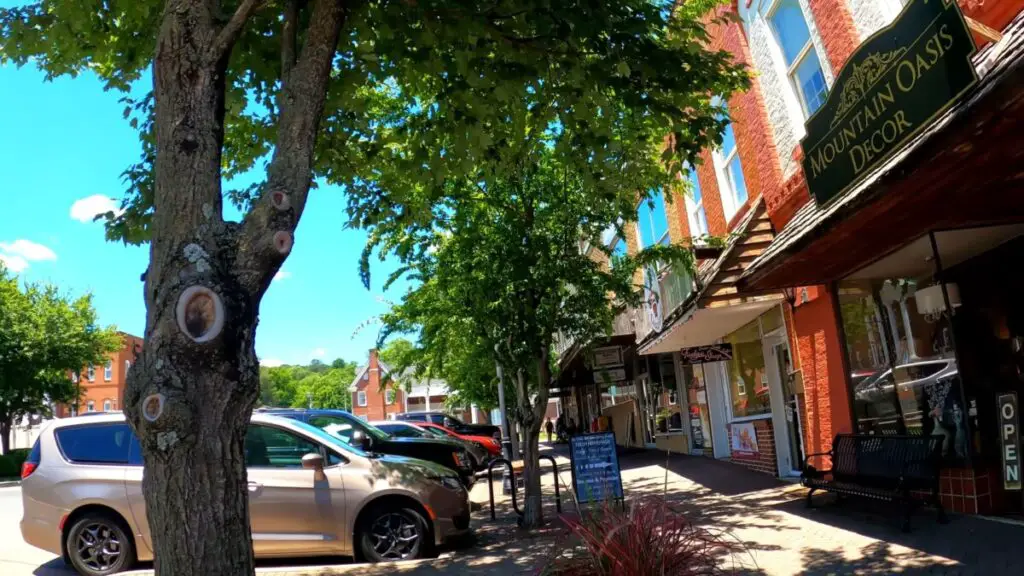 Now shifting from the northeast to the north-central part of this state, at number 3, Ellijay, Georgia. This mountain town is simply awesome, and one of my wife's overall favorite places to be.
The city square and populous in the area are just right, in my opinion, not too big, and not too small. And from what I noticed every time I'm there is the generosity of the people and overall feeling of southern hospitality.
Ellijay is known for being the apple capital of Georgia and also for outdoor activities in the area like hiking fall branch falls, a few mountain biking trails, and the nearby carters lake. Overall, a great mountain town that hasn't been fully discovered yet.
4. Blue Ridge, Georgia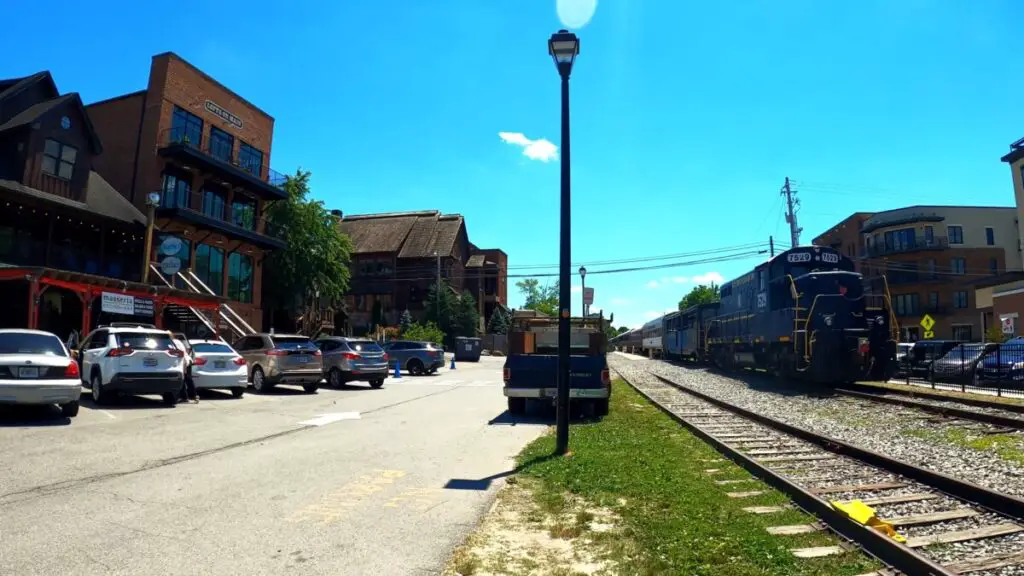 But unlike the mostly undiscovered Ellijay just 16 miles northeast, is the popular mountain town Blue Ridge, Georgia. Right off the bat, the mountainous drive around this region is stunning.
But kind of like Helen, Blue Ridge is another relatively popular tourist destination due to the unique downtown square but mostly the blue ridge scenic railway which is a 26-mile round trip train journey from the historic depot in a downtown blue ridge along the Toccoa River to Mccaysville Georgia which is the border town to copper Tennessee. After a 2-hour layover, the train takes you back to blue ridge.
5. Hiawassee, Georgia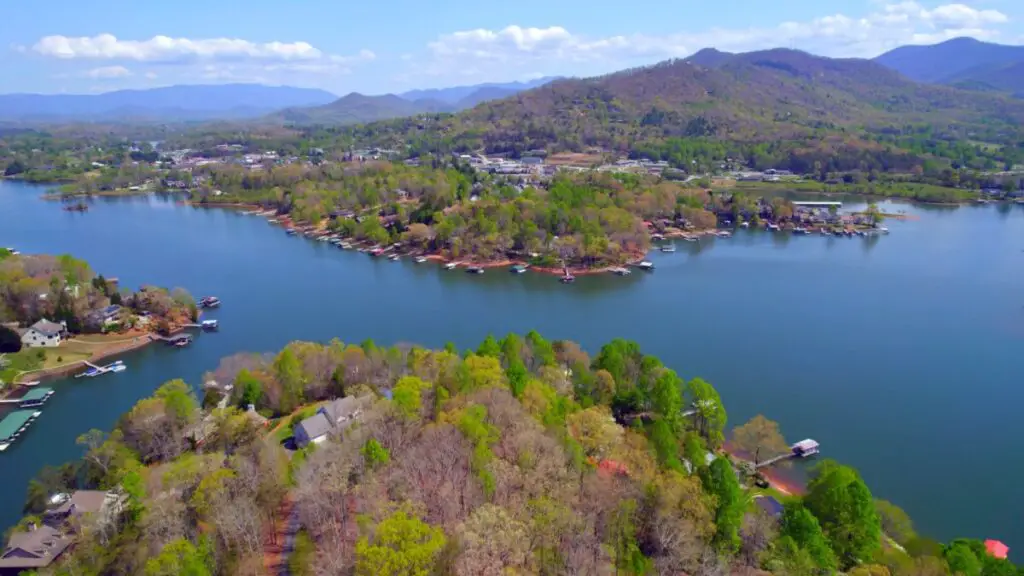 Coming in at number 5 is the most unique mountain town in the state, Hiawassee, Georgia. On the northeastern tip of the state, what makes Hiawassee so special is the pristine lake within the central part of the city and all of it being surrounded by fable mountains.
This area is truly breathtaking and in my opinion the most beautiful region of the state. But along with Lake Chatuge, the surrounding mountains, the public beach, rope swings, and in my experience friendly people, there are also neat hiking trails in the area such as high shoals fall and blue hole falls, which also has a rope Swing, as well.
6. Cleveland, Georgia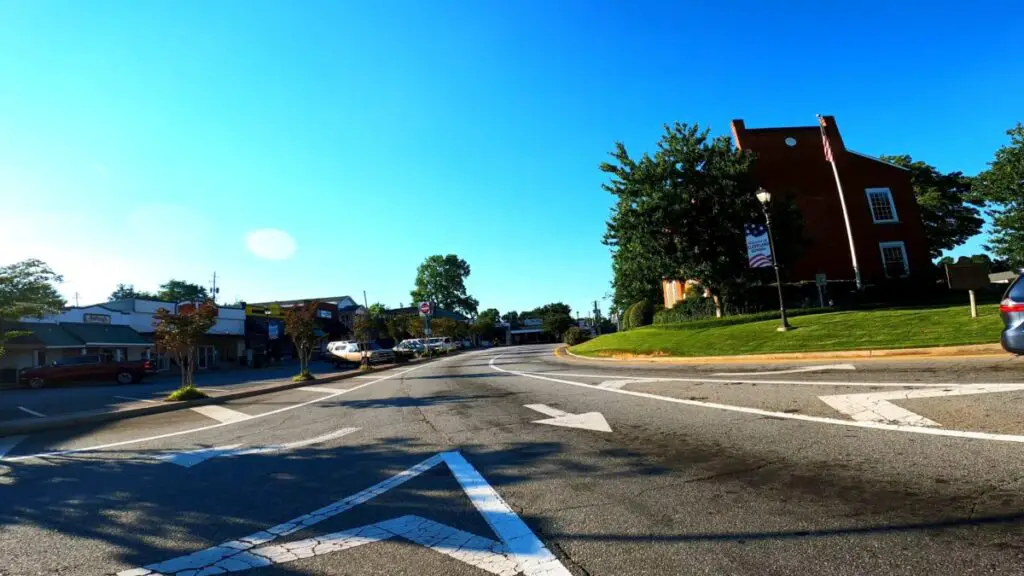 Next up, is actually one of the lesser-known mountain towns on the list, but I have a few reasons why Cleveland, Georgia is a worthy choice.
One, it's a peaceful town with a decent town square but more importantly, it's home to mount yonah which is arguably the very best mountain hike in Georgia.
And while most hiking trails are much further away from town centers requiring roughly a 15-mile drive, mount yonah is only 4 miles from the city center. And not to forget, it's a growing town and also near the famous Helen, Georgia.
7. Dahlonega, Georgia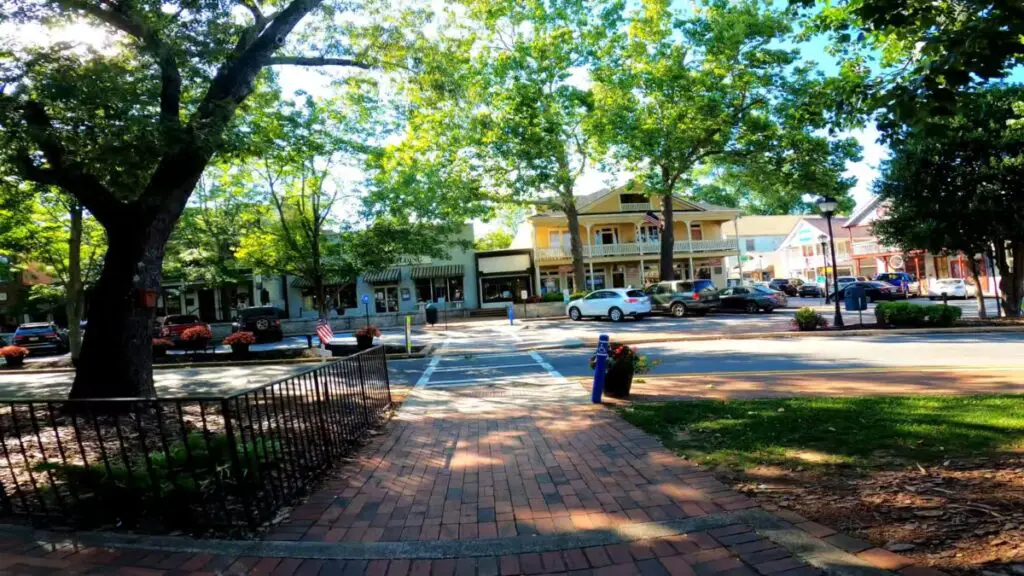 Last but certainly not least, is Dahlonega, Georgia. Being the only college town on the list, the town has many additional attractions than usual, including music venues like the Holly Theatre, crimson moon, and a few others.
The town also has a neat history being the site of the first significant gold rush in the mid-1800s. Overall a great choice for those who prefer to go to college in a mountain town.
Final Thoughts | Mountain Towns In Georgia
So those were my top 7 choices. And a few other honorable mentions include Blairsville, Dilliard, Tallulah Falls, Maysville, and Suches home of blood mountain.
But my absolute favorite of them all is by a long shot Hiawassee Georgia. Pictures and video don't give this place justice, but the beautiful lowly populated lake surrounded by the mountains right next to the pleasant city square makes this Georgia city not only my favorite mountain town but my overall favorite place in Georgia. It's truly, without question, as of right now, a hidden gem.
So I hope this video helped you plan a few trip ideas with your friends and family, and be sure to like to subscribe, have a blessed day.
In case you're trying to find the best places to visit in Georgia, USA, see the top 10 choices here. Thank you for reading, have a blessed day.