Located between Appalachian foothills and the piedmont plateau, Sawnee Mountain is a smaller-sized mountain in Cumming Georgia.
This 4-mile round trip hike is excellent for runners since the path is very clear. Unfortunately, no dogs are allowed on this hike.
Sawnee Mountain used to be a sacred site to the Creek and Cherokee Indians in the local vicinity. Later in the 1800s, it was a gold mining location.
Video Exploring Sawnee Mountain In Cumming, Georgia
The video below shows the most notable locations of the Indian Seats trail and the Summit of Sawnee Mountain.
Types Of Trails & What To Expect
The trails are primarily clear dirt paths and broader than most mountains trails. It's a much easier hike than most mountains in Georgia. One of the only times it gets a bit rocky is the end.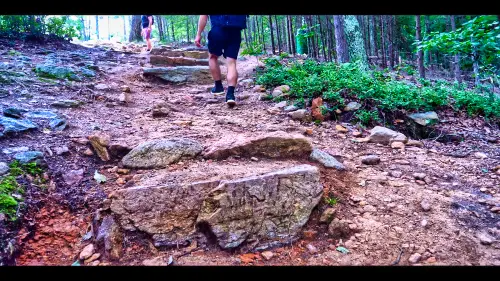 The 7 Landmarks On The Indian Seats Trail To The Top Of Sawnee Mountain
1. Landmark – Sawnee Gazebo
Quickly after starting the trail from the visitors center, you'll find Sawnee Gazebo on the right-hand side.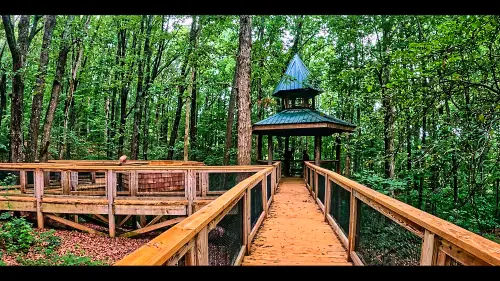 2. Landmark – Fallen Tree Of Sawnee Mountain
While many fallen trees are scattered throughout various trails, this one seems much more unique than most. The roots make a perfect wall on the side of the track.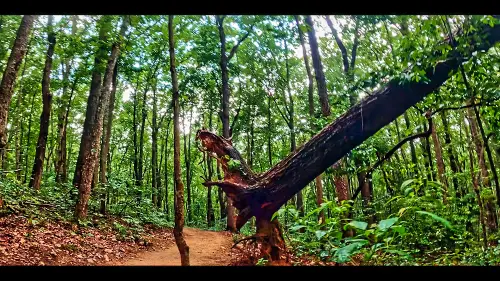 3. Landmark – Cave Of The Unknown
In the midst of the Indian Seats Trail, you'll encounter a deep cave dwelled inside of the mountain. It's blocked off with metal bars. Considering Sawnee mountain was a gold-digging site in the 1800s, there's a high chance it was used for that purpose.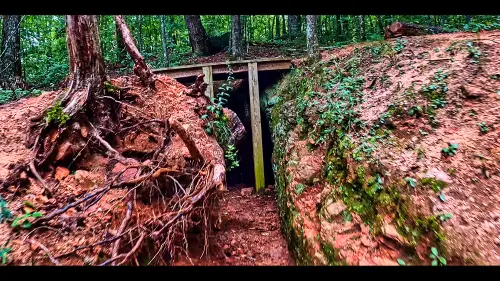 4. Landmark – Pine Tree Corridor
Pine Tree Corridor is a split-off trail from the primary path. It's much more scenic and less bland than the primary path, as it's filled with pine trees along the way.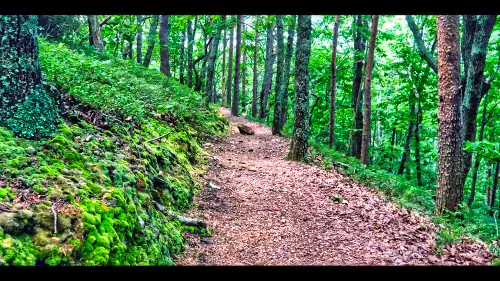 5. Landmark – Red Clay Walkway
Randomly near the top, the path suddenly turns to red clay.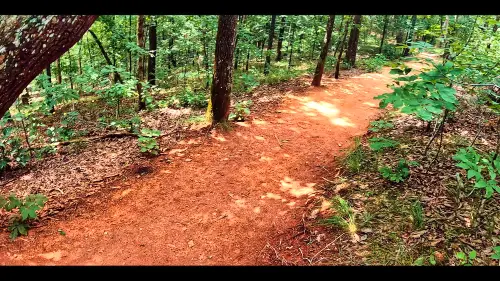 6. Landmark – Stone Garden
To the right of the summit, you'll find various boulders covered with moss near a tree with a painted heart.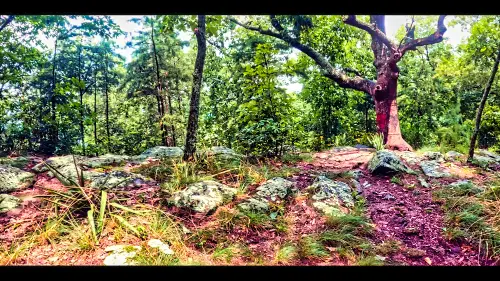 7. Landmark – Sawnee Mountain Summit
While most of the trail is standard without too many scenic sites, the summit of Sawnee Mountain is superb. It has large boulders near the rock face where you can sit along with a wooden deck. Below are many pictures of the top of Sawnee Mountain.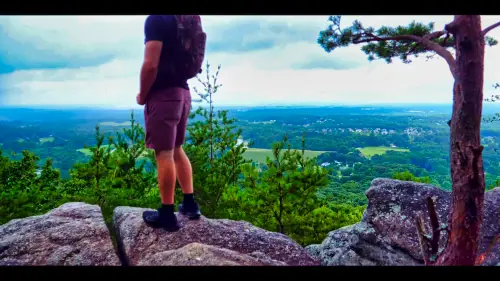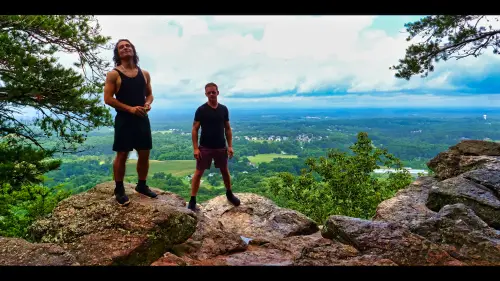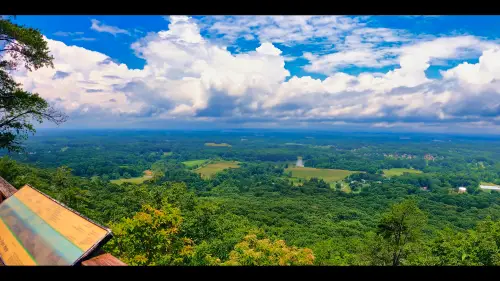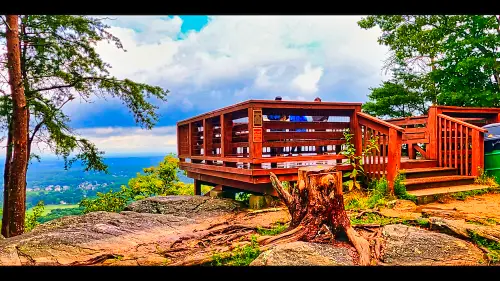 My Final Thoughts On Hiking Sawnee Mountain
Overall, the hike is inclined but not very difficult with a clear dirt path. Although the trail is mostly bland, the top is well worth it. I highly recommend it for runners and people who want an easy hike to the top of a scenic summit.