Today I'm gonna review the Toolant Waterproof Winter Gloves and tell you the 5 reasons why I think it's a great choice for just about any activity in the wintertime. Which, In my case, since this is an outdoor adventure channel, I usually use these on my camping trips in the colder seasons.
1. Both Effective Winter Gloves and Also Waterproof
First off, these gloves are both waterproof and very effective winter gloves to keep your hands warm. This is especially useful if you're in a snowy environment since snow usually gets regular gloves wet in which the opposite effect happens when your hands freeze.
You don't need to worry about that at all with these, since the outside is made of microfoam water-based PU coating or waterproof material. And the inside with premium acrylic knit fiber which is both comfortable and keeps the hands warm. It also has a middle layer, that's breathable which brings me to the next reason I like these gloves.
2. Breathability
Within the top and bottom material is a microporous water-based PU membrane which provides much better breathability than you would expect from waterproof gloves. And also, very comfortable, as well. Which is a nice balance between warmth and comfort.
My wife has Raynaud's where she has decreased blood flow in her fingers and hands when it's cold, and these have been great for her when we hike or camp in the wintertime.
3. Super Grip
Another useful part is its grip. So if you work with your hands in the snow, along with it being waterproof, the grip might be useful, as well.
4. Anti-Slip and Anti-Freezing
But also, the Anti-Slip and Anti-freezing capabilities of these gloves come in handy if you do any sort of labor or winter task in very cold environments with icy terrain.
5. One-Piece Design
And the last reason I like these waterproof winter gloves is the one-piece design that covers both the hand and wrist, also allowing you to tighten it at the ends, as well.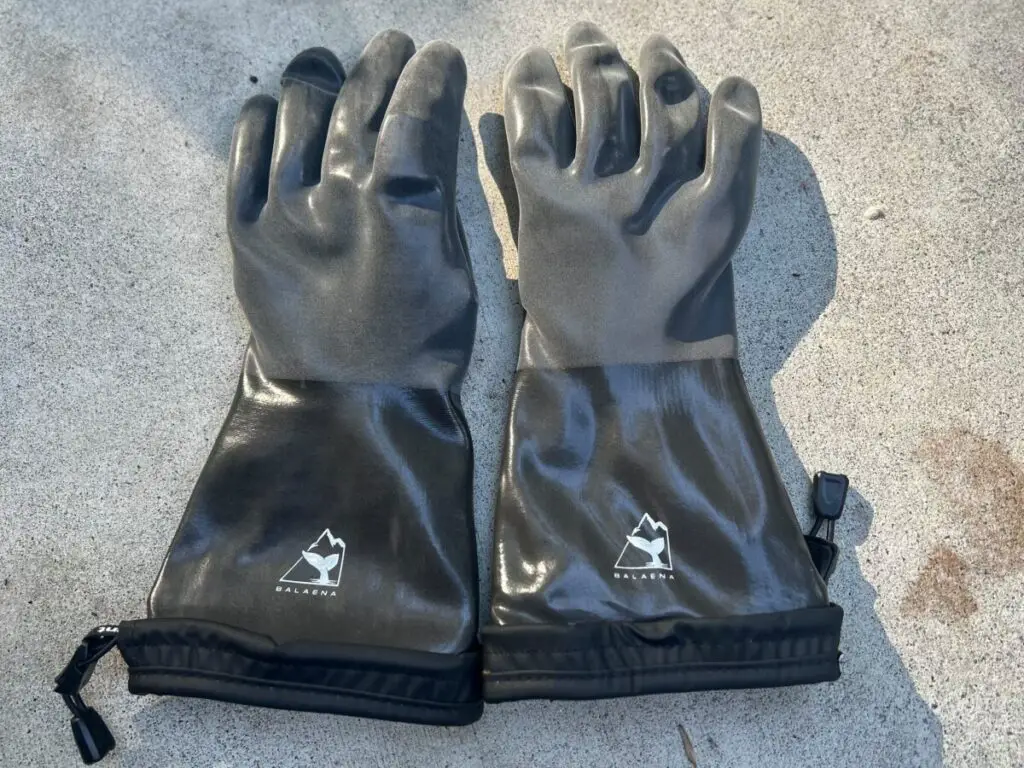 Final Thoughts | Toolant Waterproof Winter Gloves
So overall, I think these waterproof winter gloves are a great bang for the buck. And along with gloves for the outdoors, they also provide a variety of woodworking tools and accessories at a relatively low price compared to famous brands, as well. I hope this video helped you, and thank you so much for reading, have a blessed day.
But if you're interested in the Chattahoochee National Forest, check out that article here.