There are three items that are extremely important to bring on any day hike in almost every southern state in the US.
While these items are also important just about anywhere, most of my hiking experience as of now is in the south. And by first-hand experience, I put together this list.
So whether you're doing a 2-mile mountain hike on the Appalachian trail or a standard 6-mile trek to a waterfall; Here are 3 often overlooked but essential items you don't want to go without on a hiking trail in the south.
1. Bear Spray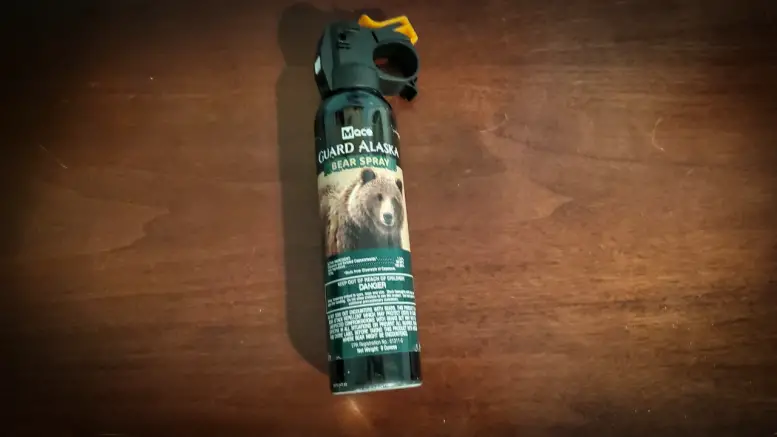 First off, bear spray. Almost every state in the south has a mild to a large population of black bears. Most notably eastern North Carolina on the Albemarle/Pamlico Peninsula has the highest density of black bears in the world with roughly 4 black bears per square mile. Not only that but also has the world's largest black bears in size which is quite scary.
To name a few states; Georgia has 5000 black bears, Florida with 4000, Tennessee roughly 5500, Virginia around 19000, West Virginia roughly 13000, Florida 4000, North Carolina at 20,000, and the list goes on from there.
While it's extremely rare to run into a black bear, and if you do even more rare they attack, a one-time payment of $40 might literally save your life.
2. Compact Water Filter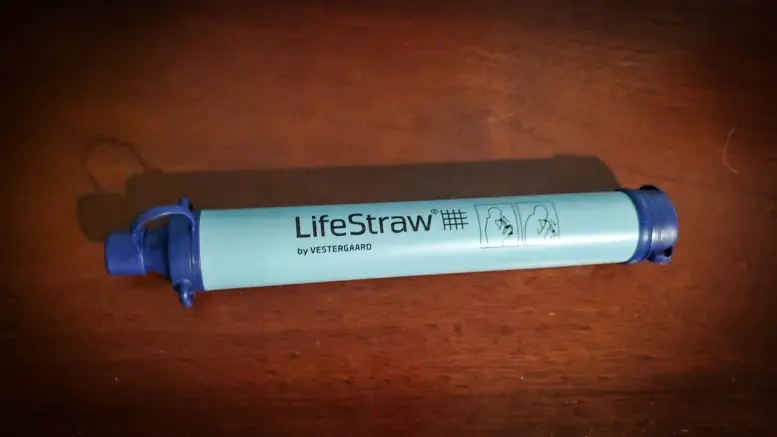 Next up, is a water filter. Besides trekking mountains, the overwhelming majority of hiking trails are near a water source.
I know this from experience, but especially on hot summer days, you end up going through your water much faster than you think. This $15 gadget provides peace of mind and reduces my overall fear of running out of water.
There are many types of water filters to choose from and the one I got is the LifeStraw because it's been lab tested to remove 99.999% of bacteria, sand, and parasites, but it's also easy to use, lightweight, and compact.
3. Snake Bite First Aid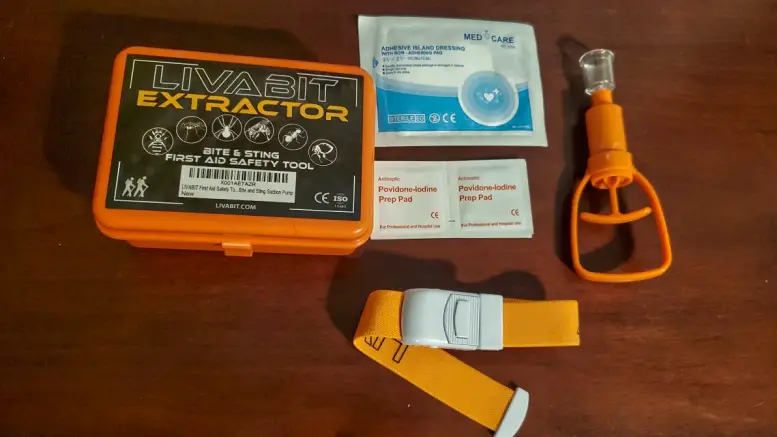 Last but not least, Snake bite first aid. There have been a plethora of close encounters with snakes in our hiking videos. Some were caught on video, most were not. But after my first encounter with a rattlesnake that jumped out of a bush in front of me, is when I decided to get one of these.
Now I'm absolutely not saying if you or your dog get bit by a snake and you use this first aid (apply the tourniquet, extract the venom) and everything will be fine. You continue down the trail like nothing ever happened. You should definitely seek medical care right away.
But something like this, with a tourniquet to slow the circulation and venom extractor pump will likely reduce the damage done and buy you some time to find medical care.
Along with it being extremely lightweight, it doesn't take up too much space in my pack, either. And not to forget, a first aid kit with an extractor pump can work for other bites. Not only snakes. So, I highly recommend something like this, I use the LIVABIT from Amazon.
Summary
To sum things up, bear spray, a water filter, and snake bite first aid; are relativly affordable but extremely important survival gadgets that are essential not only for hiking in the South, but hiking in most places around the country. Or for that matter, even many parts of the world. Thank you so much for reading, have a great day!
If you're looking for an SUP under $300, see why I chose mine here.
If you're looking for over-ear headphones, see our top picks here.
See the top made-in-USA sunglasses here.
Need a modern outdoor coffee table? See the top picks here.
Need an alarm clock? See the top choices here.