Yonah Mountain trail is an incredibly scenic hike from beginning to end. It's a 4.4 miles round trip with a mixture of rocky trails, dirt trails, scenic overlooks, split-off trails to cool landmarks, and steep inclines.
Best of all, the summit provides one of the most stunning views out of most mountains in Georgia. You'll also appreciate the vast size the rock face summit provides, leaving enough room for a large group of people.
Video Exploring Yonah Mountain Trail In Cleveland, Georgia
As you can see in the video above, Mt. Yonah has many extraordinary landmarks along the way to the top.
Types Of Trails & What To Expect
Split-Off Trails
There are many split-off trails and shortcuts along the way to the top of Yonah. Many split-off trails are one way that leads to a landmark.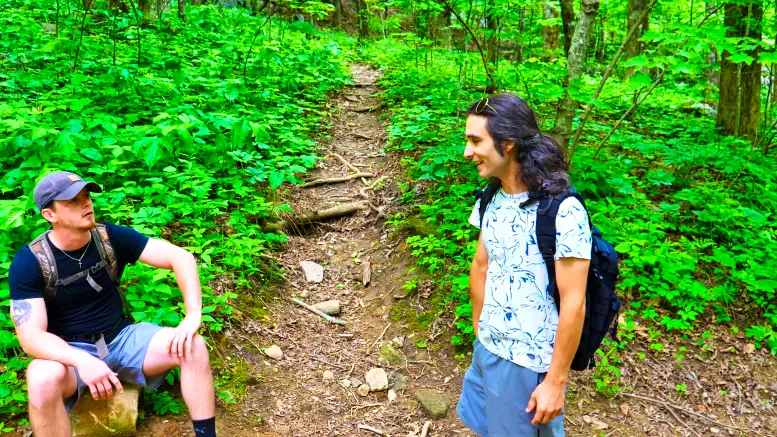 Yonah Mountains dirt paths
Most of Yonah consists of dirt paths. However, it's primarily rocky after the grassy halfway point.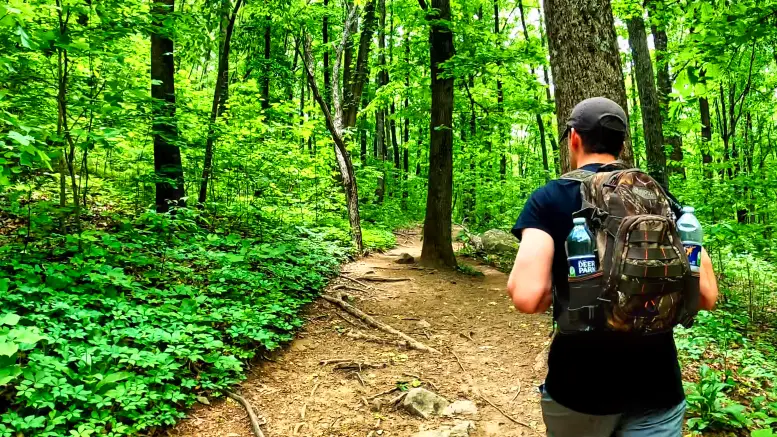 Ranger Training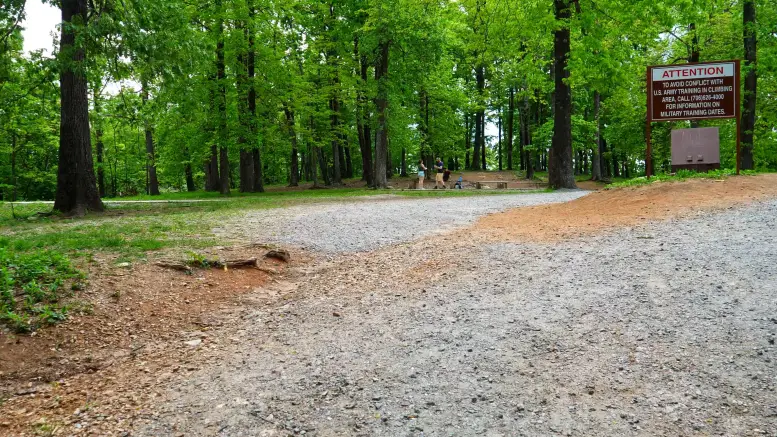 Rock Climbing On The Rock Face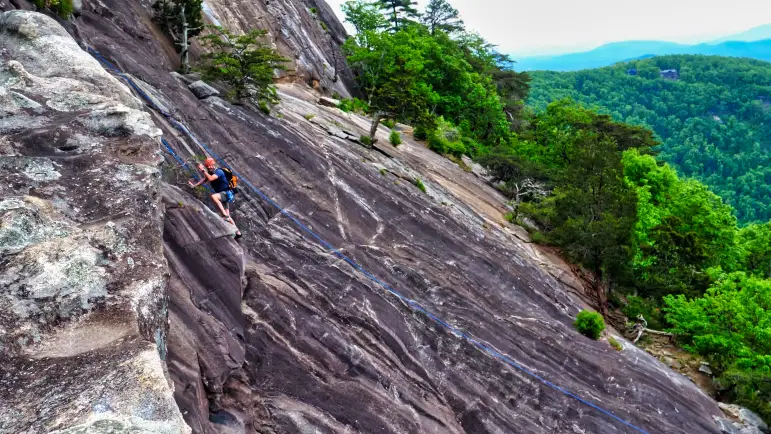 12 Fascinating Landmarks On Mt. Yonah In Cleveland, Georgia
Landmark 1 – Onyx Rock
Onyx Rock is located many yards from the main trail towards the right. It's a large rock that you can easily climb on top. Not only is it a secluded location, but it also makes a peaceful resting spot.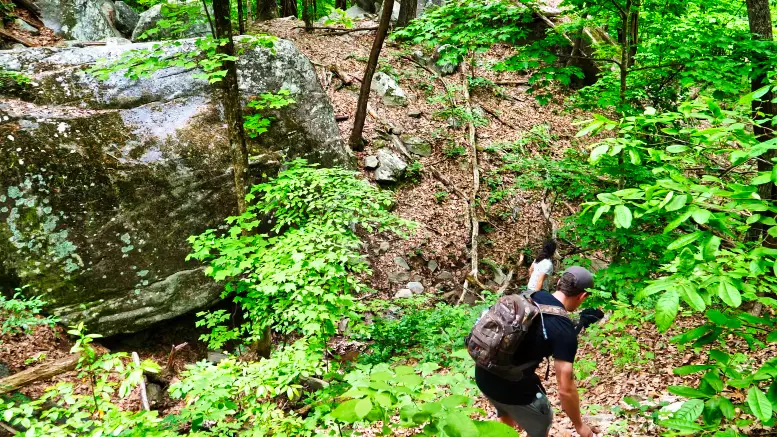 Landmark 2 – Travelers Den
Visible from the main trail, you'll see Travelors Den on a large incline to the left. It's a massive rock with shelter underneath.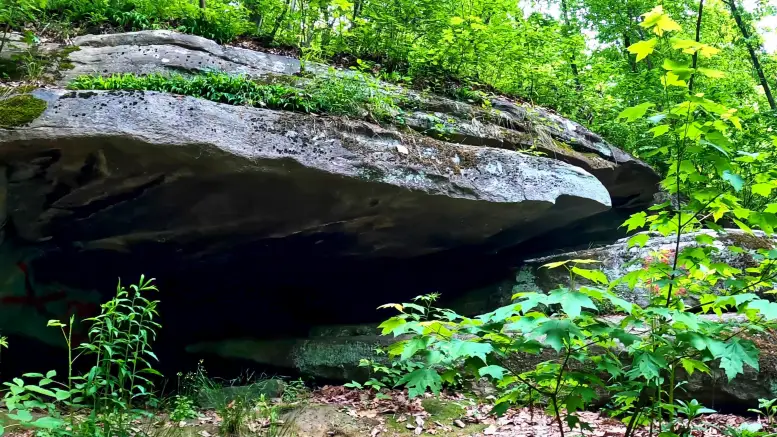 Landmark 3 – Trees Of The Fallen
You'll come to a location with many cut-down trees in the same area.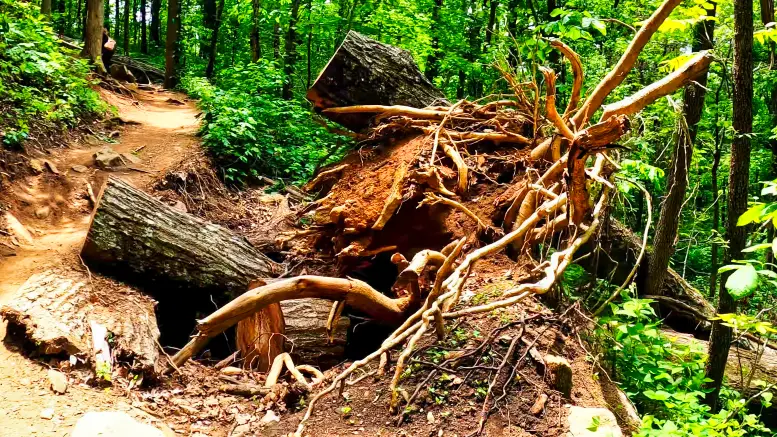 Landmark 4 – The Road Less Traveled
In the midst of the trail, you'll come to a very distinct split-off path. The road less traveled is a steep inclined but rocky shortcut to the top. However, it's pretty difficult.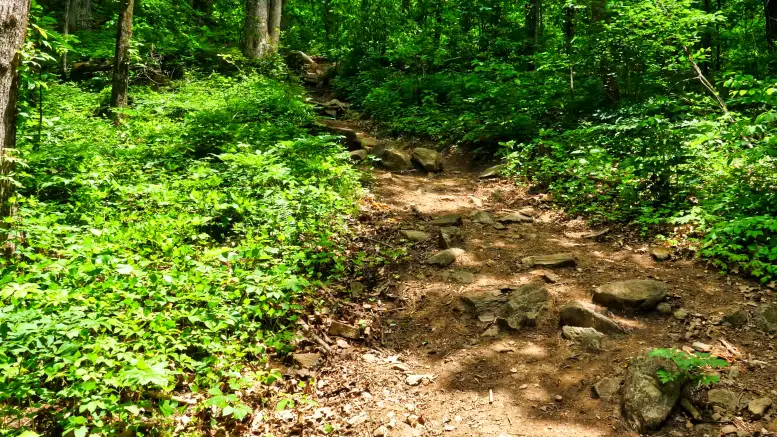 Landmark 5 – Seat Of Yonah
Halfway through the Road Less Traveled, you'll find a rock shaped much like a seat. Thus, the Seat Of Yonah.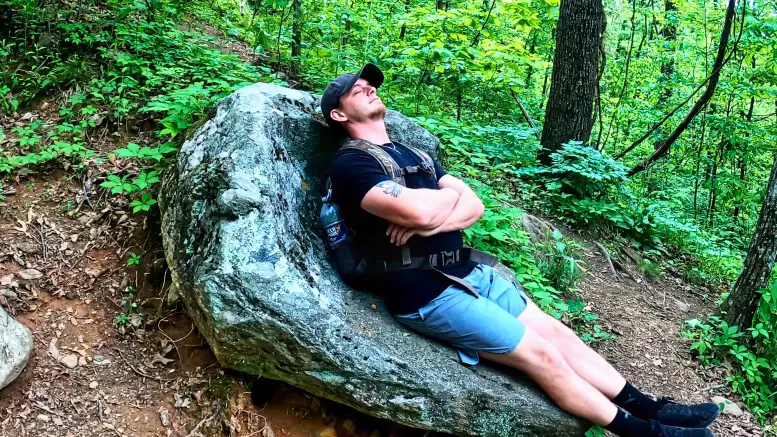 Landmark 6 – Training Grounds Of Prince Vegeta
Right before the grassy halfway point, the Training Grounds Of Prince Vegeta hoist various boulders. Many of them are part of the trail.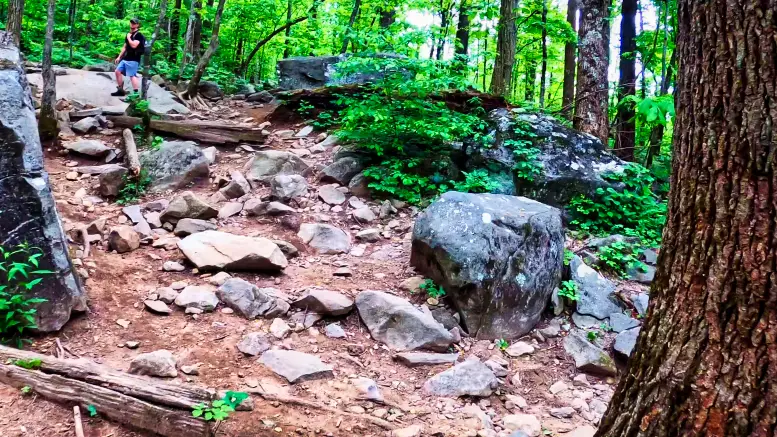 Landmark 7 – Halfway Point
You'll be pleasantly surprised that even the halfway point provides incredible views. This random grass field adds another element to this trail's diverse terrain. It's also the perfect place for a water break.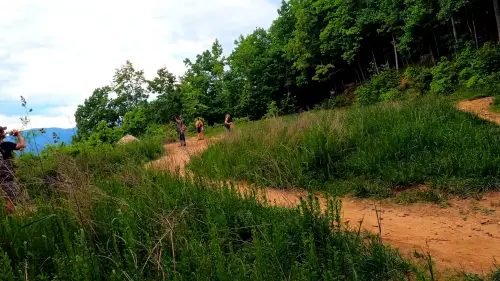 Landmark 8 -The Steep Rockies
The Steep Rockies leads to the summit from the Half-Way Point. It's much more complex than the previous dirt paths before the halfway point. Unfortunately, it's not very scenic but does an excellent workout.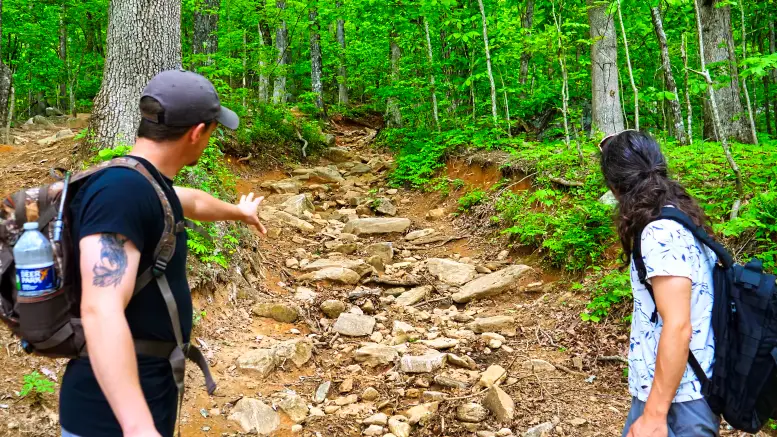 Landmark 9 – Jim
Located on the right of the trail from the Steep Rockies, Jim is a random cluster of large boulders.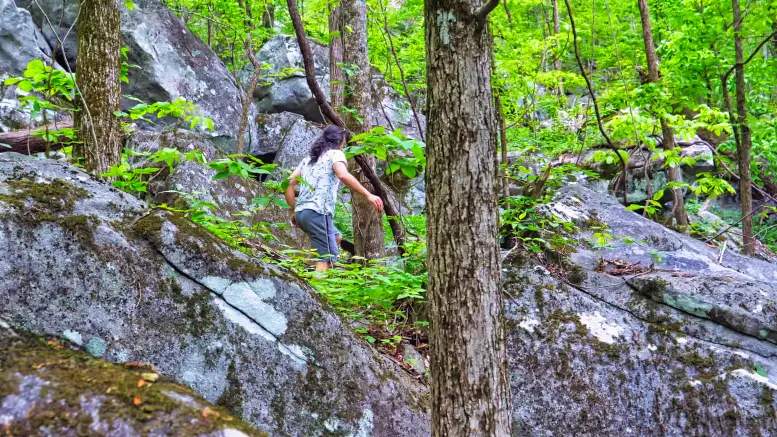 Landmark 10 – Juicy Momma
Juicy Momma can be found at a very distinct off-shoot trail located after the Steep Rockies when the path turns to dirt. It's a massive boulder that also has hooks for rock climbing.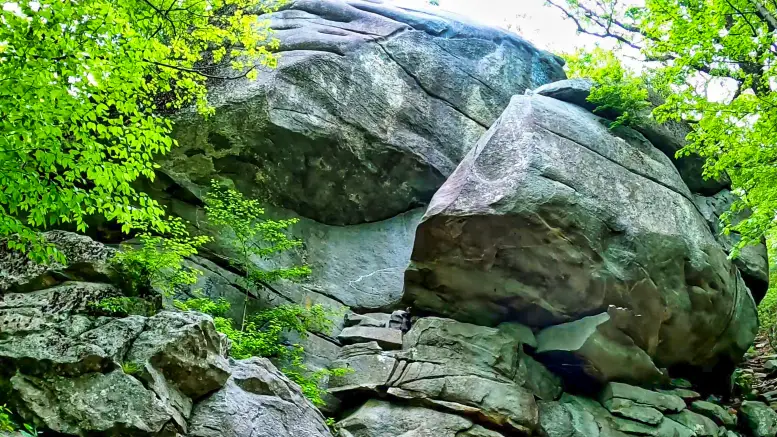 Landmark 11 – Eagles Landing
Also located on an off-shoot trail, you'll find Eagles landing after the Ranger training sign. This off-shoot trail is very narrow and quite dangerous. Eagles Landing is a rock face near the summit but in a very secluded area.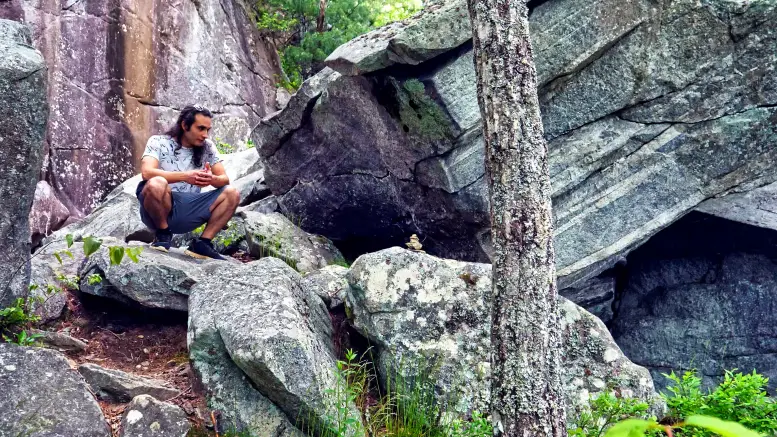 Landmark 12 – The Summit | Pictures Of Top Of Yonah Mountain
The top of Yonah Mountain in Cleveland, Georgia is truly breathtaking. It blows most mountains out of the water. Best of all, the top is very spacious and offers various areas to sit down and enjoy the view. The highest point consists of bald grassy land.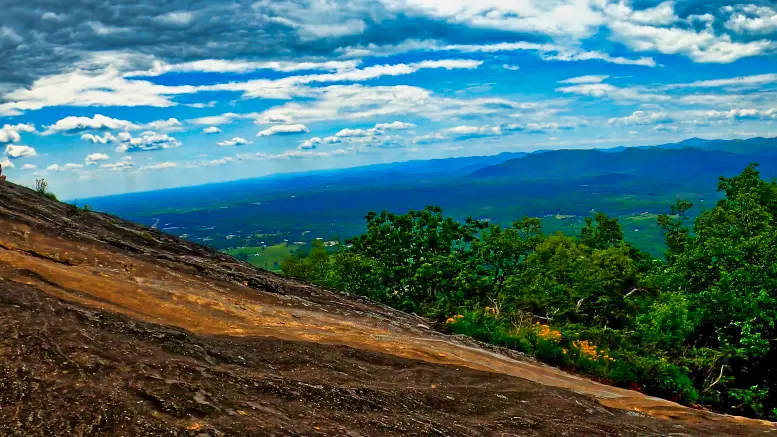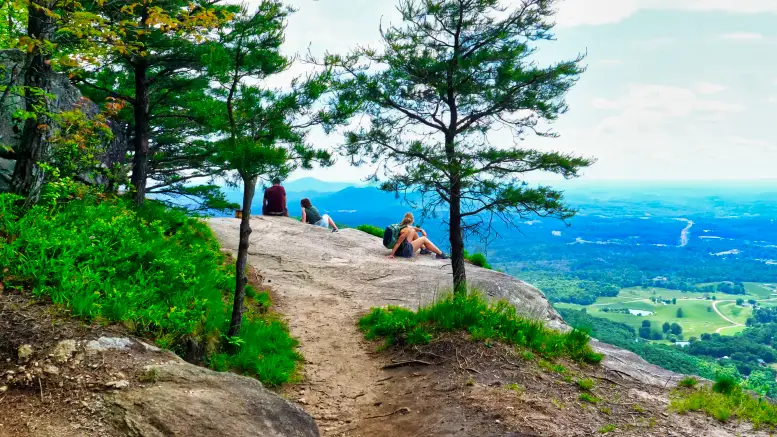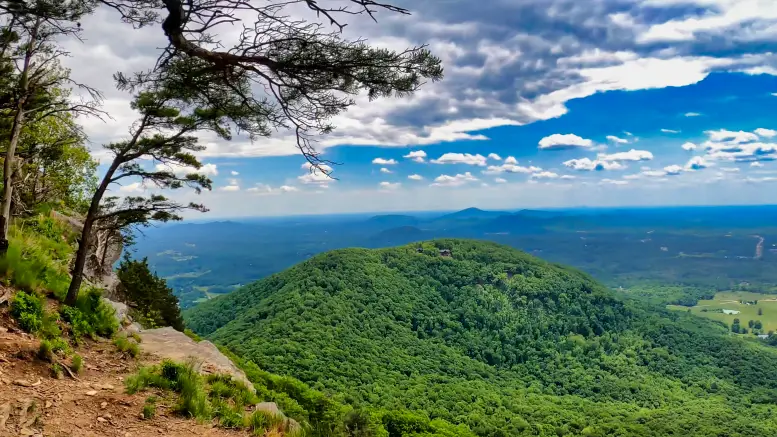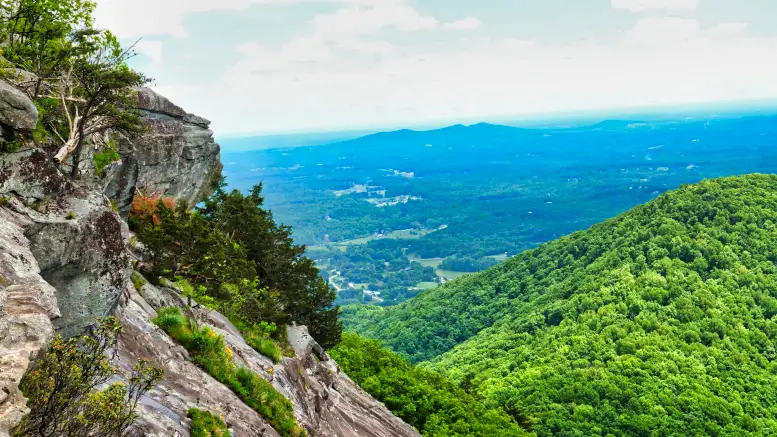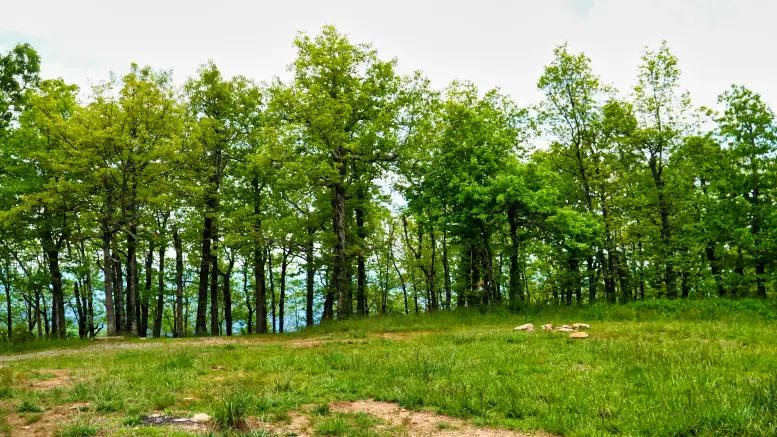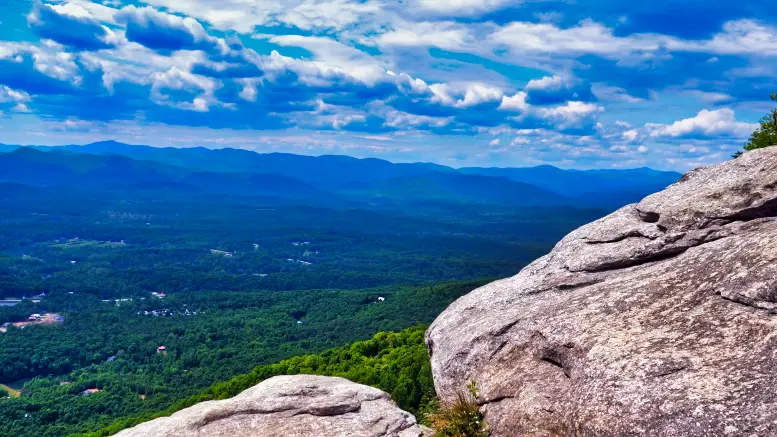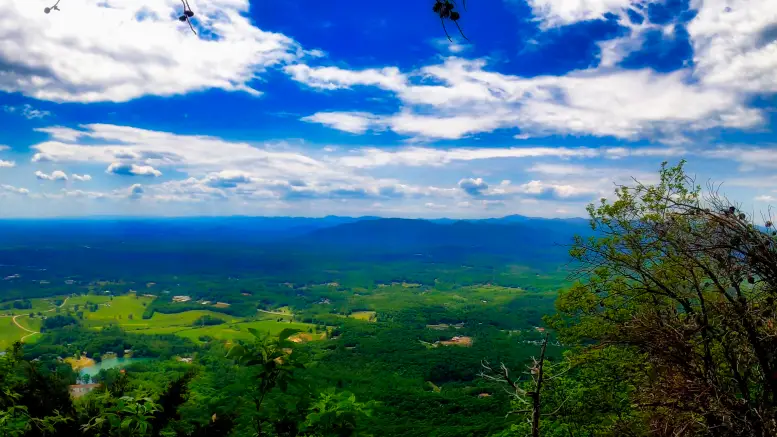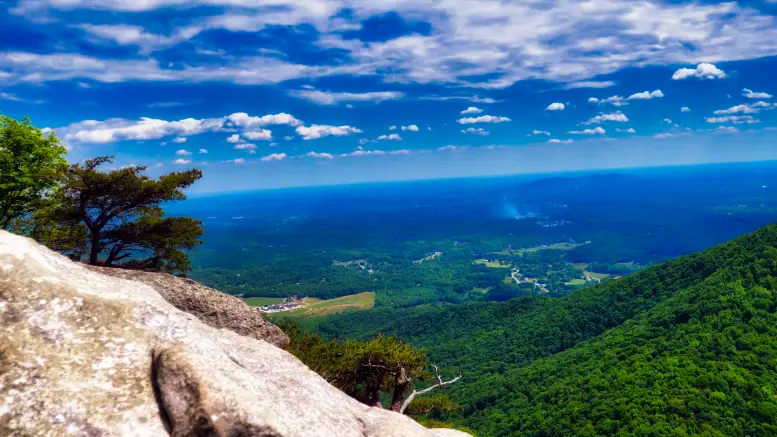 Yonah Mountain Summit Virtual Tour
My Final Thoughts On Hiking Yonah Mountain
Overall, hiking Yonah Mountain checks all of the boxes. It's incredibly scenic, versatile, has various rock formations, has a mixture of trail types, has a healthy distance hat's not too little or too much, and offers one of the absolute best views in Georgia. We absolutely recommend this hike.