In this video I'm going to compare two of some of the most popular memory foam camping mattresses on Amazon; The BETTER HABITAT and the Hazli Matrix Air Cell Memory foam pad. Both of the portable mattresses for travel are great options.
Specs
| | | |
| --- | --- | --- |
| Mattresses: | BETTER HABITAT | Hazli Matrix Air Cell |
| Size Options: | Single, Twin | Kids, Single, Twin, Twin XL |
| Mattress Width: | 3 Inches | 3 Inches |
| CertiPUR-US Memory Foam: | Yes | Yes |
| Integrated Pocket: | No | Yes |
| Waterproof: | Yes | Yes |
| Integrated Roll-Up Straps: | Yes | No |
| Weight: | 17 Pounds | 13 pounds |
| Washable Cover: | Yes | Yes |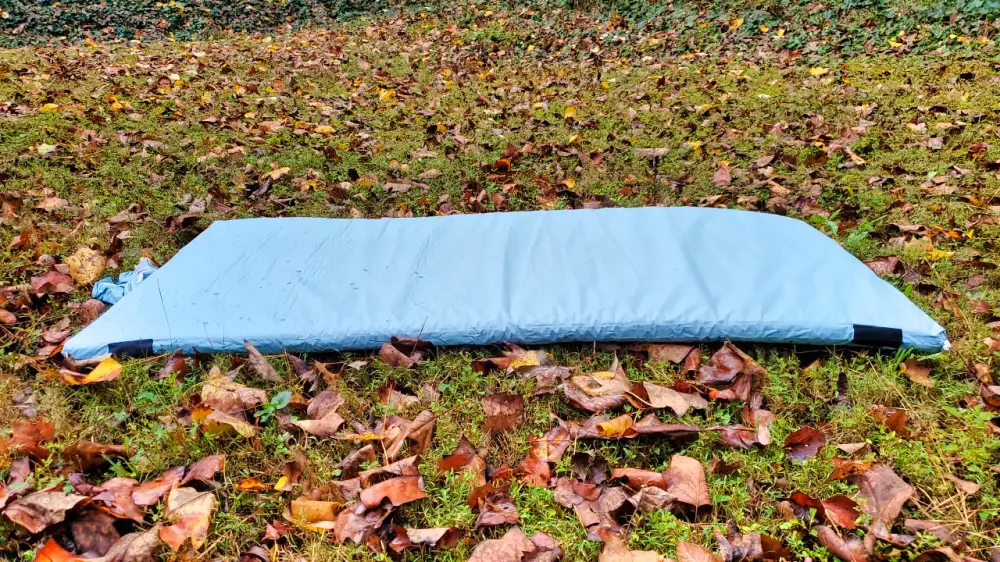 Similarities
To start with a few similarities, both mattresses are waterproof, have a machine-washable cover, are made with CertiPUR-US memory foam, and both are priced very similarly.
Size & Weight
You can get the BETTER HABITAT in two sizes; a single or twin-size. But the Hazli Matrix comes in 4 separate sizes; Kids, single, twin, or twin XL. For the twin-size, which is what I have for both, each one is 75 inches long and 36 inches wide. I prefer the twin size since the added room is large enough for both me and my wife or more room for me when it's just myself on a trip.
Comfort
So let's get to what matters most, comfort. And as we all comfort is subjective, but here's what I found. The BETTER HABITAT is made with memory foam and cotton and is slightly more firm than the Hazli Matrix which is made of 2/3 high-density base support foam with the upper 1/3 layer of memory foam.
Both of them offer plenty of support and each is marketed to be 3 inches thick. But after measuring each one, the BETTER HABITAT is actually slightly thicker than 3 inches while the Hazli is slightly less than 3 inches. Naturally, as a result, BETTER HABITAT is more supportive.
If you prefer a more supportive and firm mattress, the BETTER HABITAT is a better choice. But if you rather have a softer pad, the Hazli is a better option. However, the material of the BETTER HABITAT is much more comfortable than the Hazli as the Hazli feels kind of like a sleeping bag. But on the flip side, the Hazli material also feels cooler than the BETTER HABITAT's.
Personally, I think the BETTER HABITAT is, overall, more comfortable. But both are great options.
Convenience
Next is convenience and without question, the BETTER HABITAT is much more convenient than the Hazli. The integrated straps make it effortless to roll out and roll up while the Hazlie's separate straps make it a bit annoying and timely to put it away.
Build Quality
The build quality of both pads is great and roughly tied. Both seem to be made with tough material that's also waterproof with a machine-washable cover. I highly doubt you'll have any longevity issues with them.
Our Winner | Portable Mattresses For Travel
While the Hazli truly is a great choice, I prefer the BETTER HABITAT due to its added convenience with the built-in straps, and the additional support, and in my opinion, it's the more comfortable choice.
If you're looking for over-ear headphones, see our top picks here.
See the top made-in-USA sunglasses here.
Need a modern outdoor coffee table? See the top picks here.
Need an alarm clock? See the top choices here.